✨Monday 10.30 am – 11.15 am
*BUBBLE BOOGIE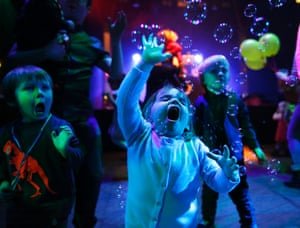 No Monday Blues Here at Round The Twist!
Start your week with a boogie with your little one. Great for babies and toddlers under 3.
We start off with a few 'warm up' songs and dances, then the lights go down, the bubbles come out and we boogie our morning away.
Free with normal admission.