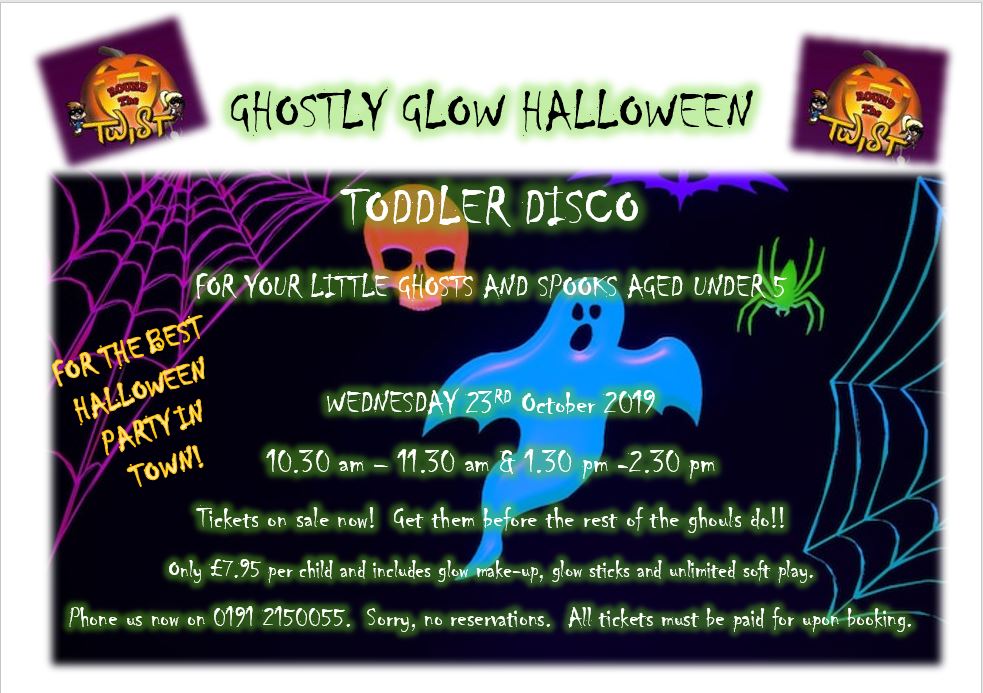 GHOSTLY GLOW HALLOWEEN TODDLER DISCO
FOR YOUR LITTLE GHOSTS AND SPOOKS AGED UNDER 5
WEDNESDAY 23RD October 2019
10.30 am – 11.30 am & 1.30 pm -2.30 pm
Tickets on sale now!  Get them before the rest of the ghouls do!!
Only £7.95 per child and includes glow make-up, glow sticks and unlimited soft play.
Phone us now on 0191 2150055.  Sorry, no reservations.  All tickets must be paid for upon booking.